Back

Collections

Multicolor

Blanca

Luminosa

Ivanros

Verde Agua

Verde Agua

Pintura Cobalto

Natural Granite

Piedra Colores

Dinnerware

Fuentes

Individual bowls

Tazas

Dinnerware Sets 18 pieces

Kitchenware

Tarros de Cocina

Azucarero y salero

Azucarero y salero

Cucharón

Servilletero

Servilletero

Servilletero

Housewares

Jarra de vino

Bowls de Mesa

Tazas y Tazones

Platos y Bandejas

Accesorios de Mesa

Tapas Ceramics

Bowls de Salsas

Bowls de Aperitivos

Platos de Tapas

Aceitunero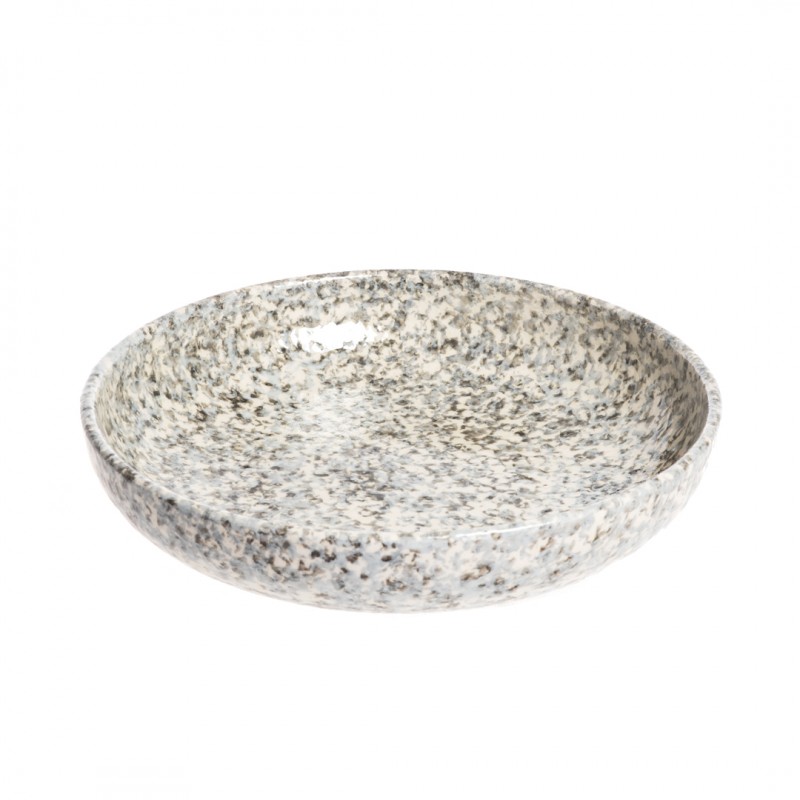  
Shallow Salad Bowl / Shallow Pasta Plate 23 cm Natural Granite
Shallow Salad Bowl & Pasta Plate 23 cm Hand painted Design Natural Granite. Granite is a rock composed of 3 different minerals: Quartz is the grey component, Feldspar is the white one and Mica is the black one. A balanced combination of the 3 of them gives a beautiful Natural Granite color. So, we offer you the possibility to choose between the 4 different finishes: Grey (Quartz), White (Feldspar), Black (Mica) or Granite look (the former three in a balanced combination). 
Origen:
Producto 100% Español
Shallow Salad Bowl 23 cm. Shallow Pasta Plate 23 cm. Spanish ceramics. Hand painted Natural Granite Design. Individual Pasta Plate. Individual Salad Bowl. Tableware & Dinnerware piece. Spanish Mediterranean ceramics. Microwave and dishwasher safe. 
Data sheet
Alto

5,5 cm

Ancho

23 cm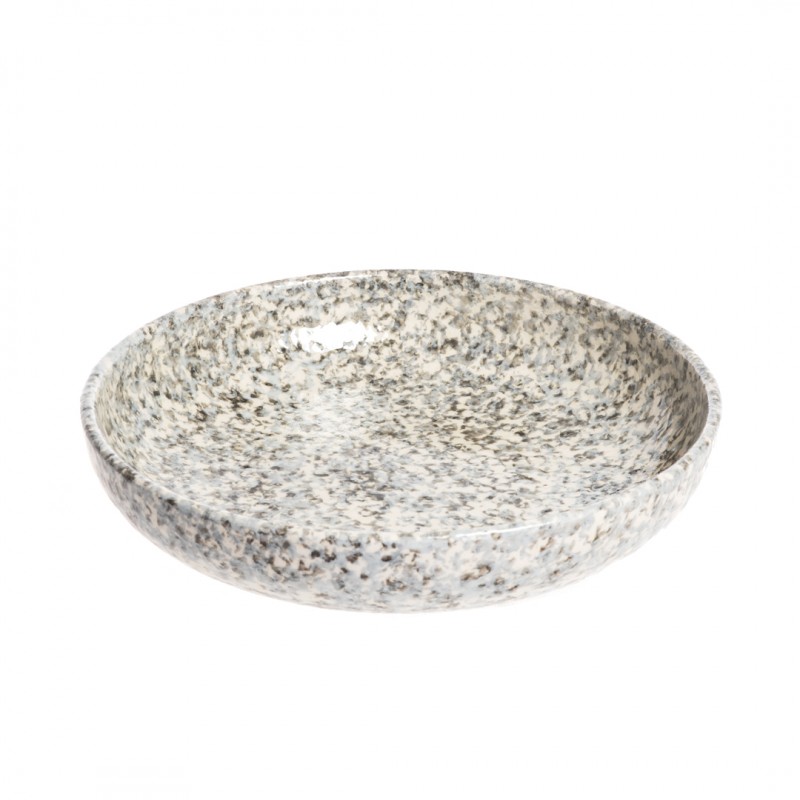 Shipments to the Europe & America